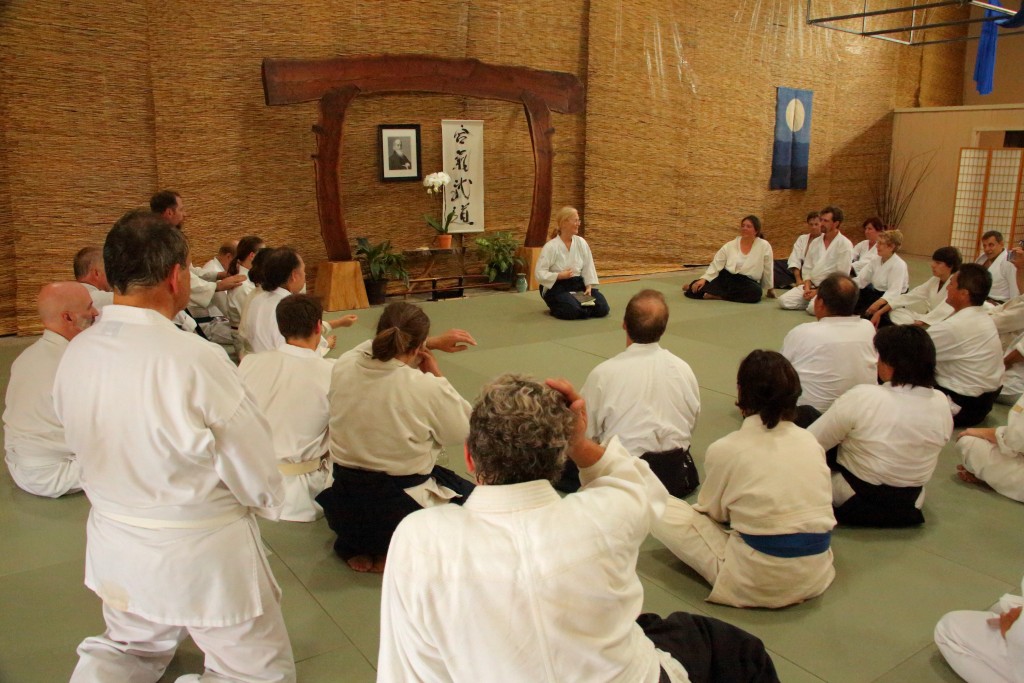 Northern California (and the Bay Area in particular) has one of the highest concentrations of high level Aikido Senseis outside of Japan.  As such, there are many Aikido seminars that take place throughout the year.  As a service to our Aikido community, we will try to list the any upcoming Aikido seminars here in the Northern California area.  Please send information about aikido events to Community@rosevilleaikidocenter.com for posting to this site.
This information is listed purely as a service to our community and to the larger family of Aikido practitioners.  We highly recommend you contact the individual, hosting dojos if you have any questions or concerns.
June 2017
09     David Goldberg @ Corte Madera, CA
Goldberg Sensei of the Cho Sei Juku Dojo of British Columbia returns to Aikido of Tamalpais  for a three day seminar.


30     Cyndy Hayashi Summer Seminar @ Roseville, CA
Hayashi Shihan returns to Roseville for a two day seminar on Friday (6/30) and Saturday (7/1.)

Cyndy Hayashi 2017 June Seminar

July 2017
12     Aikido Summer Retreat @ Santa Cruz, CA
A 5-day intensive seminar co-taught by Motomichi Anno Sensei 8th dan, Mary Heiny Sensei, Linda Holiday Sensei, and guest instructors.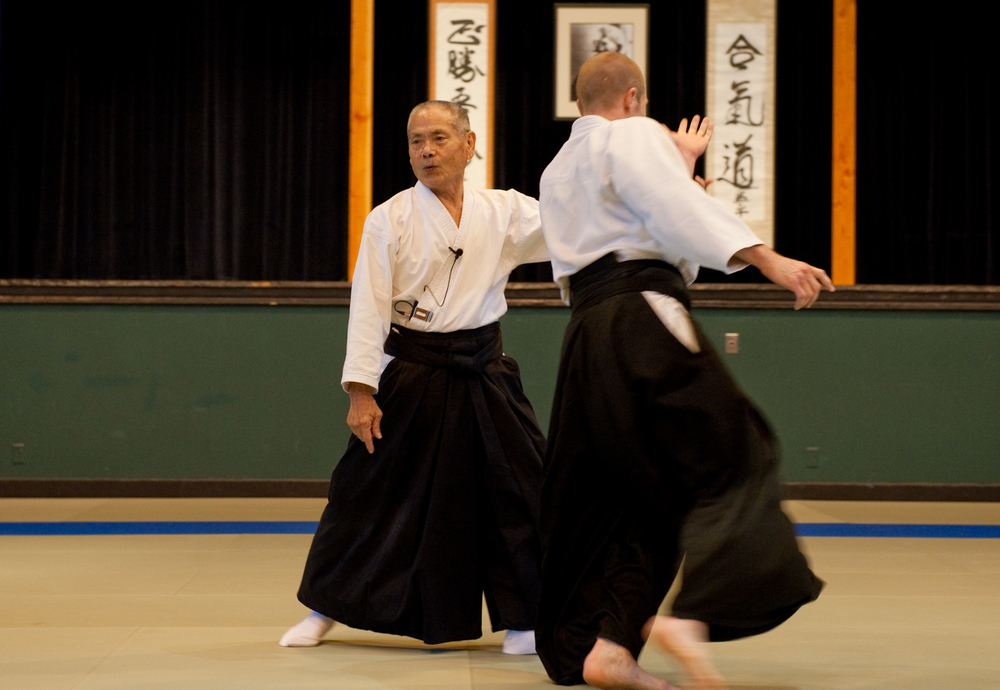 21     15th Anniversary Int'l Seminar @ San Mateo, CA
A 3-day weekend seminar to help celebrate the 15th Anniversary of Aikido by the Bay that will be co-taught by a wide range of Sensei who studied as direct students of Morihiro Saito Shihan, including Bill Witt Shihan,8th Dan and Pat Hendricks Shihan, 7th Dan.  The seminar on Saturday and Sunday will be held at San Mateo High School.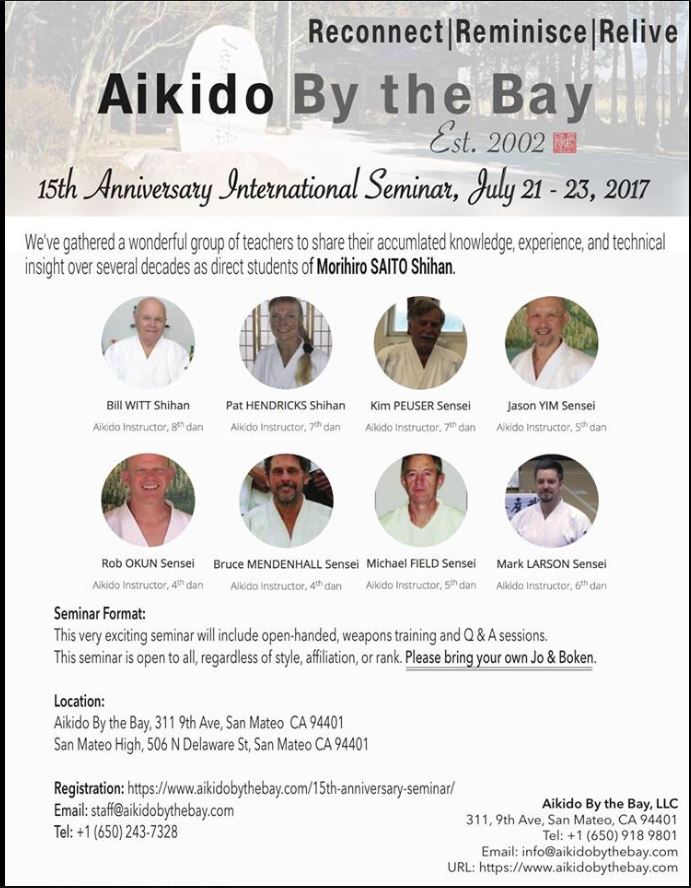 August 2017
12     Mitsuo Tasaka @ Sacramento, CA
Annual visit from Tasaka Sensei from the Kumano Dojo of Shingu, Japan to the Aikido Center in Sacramento.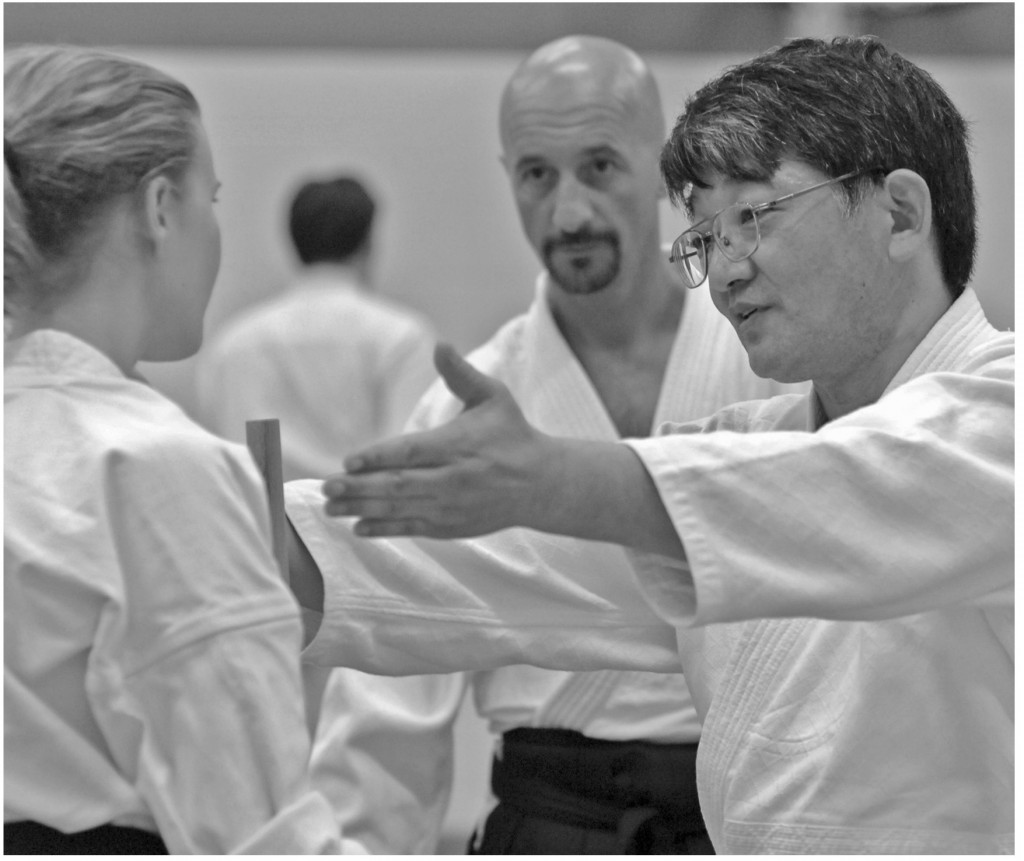 18     Koichi Barrish @ Kings Beach, CA
13th annual visit from Barrish Sensei to Lake Tahoe for a three day seminar hosted by Matsuba Dojo.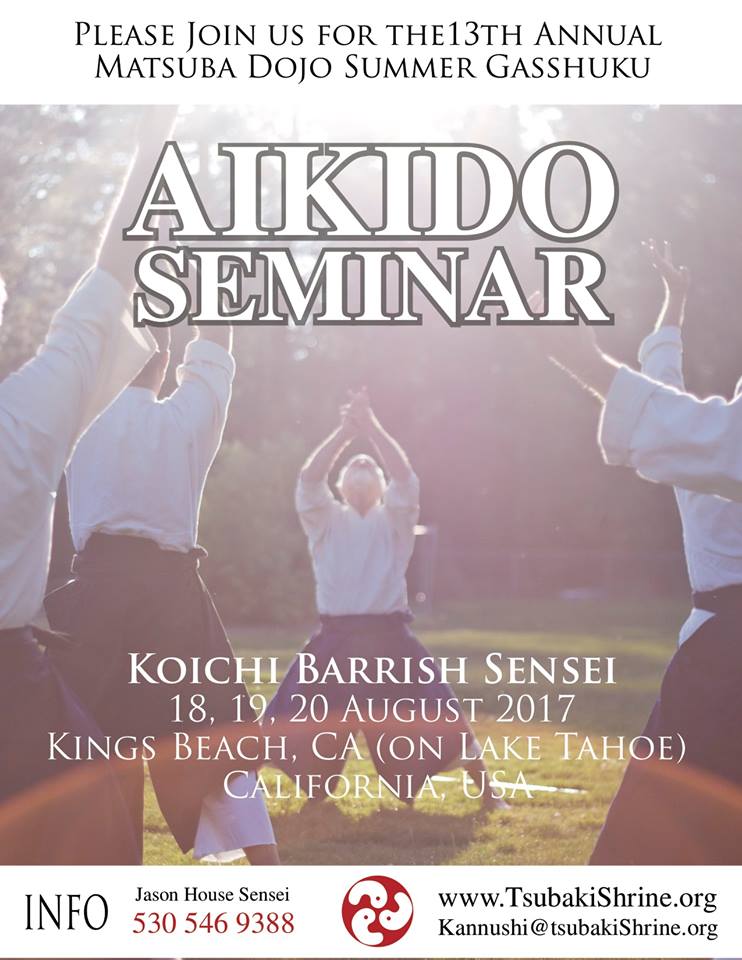 24     PAF Summer Camp @ Occidental, CA
Semi-annual four day, Pacific Aikido Federation seminar, headed by Hideki Shiohira Shihan, 7th Dan, at CYO Occidental.

26     CAA Division 2 Training @ Redwood City, CA
Michael Friedl Shihan's semi-annual Division 2 training at Aikido West.  Typically two Dojo Chos from the CAA Divison Two schools are selected to lead training.


27     All CAA Training @ Redwood City, CA
All CAA meeting at Aikido West.

September 2017
15     Andrew Sato @ Santa Rosa, CA
A 3 day seminar with AWA (Aikido World Alliance) head Sato Shihan, 7th Dan at the Honshinkan Dojo.

22     3rd Autumn Friendship Seminar @ Roseville, CA
A 3 day seminar with Yoshi Shibata, Dan Messisco, and Chuck Hauk.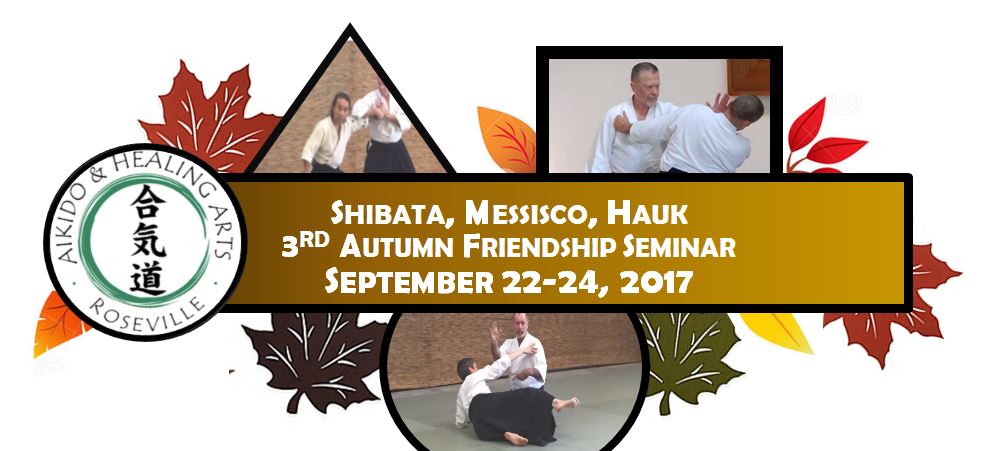 2017 Autumn Friendship Seminar

29     10th Annual Lake Tahoe Seminar @ Lake Tahoe, CA
A 3 day seminar with Richard Strozzi-Heckler Sensei, 7th Dan, of Two Rock Aikido and Linda Holiday Sensei, 6th Dan, of Aikido of Santa Cruz hosted by Aikido of Truckee.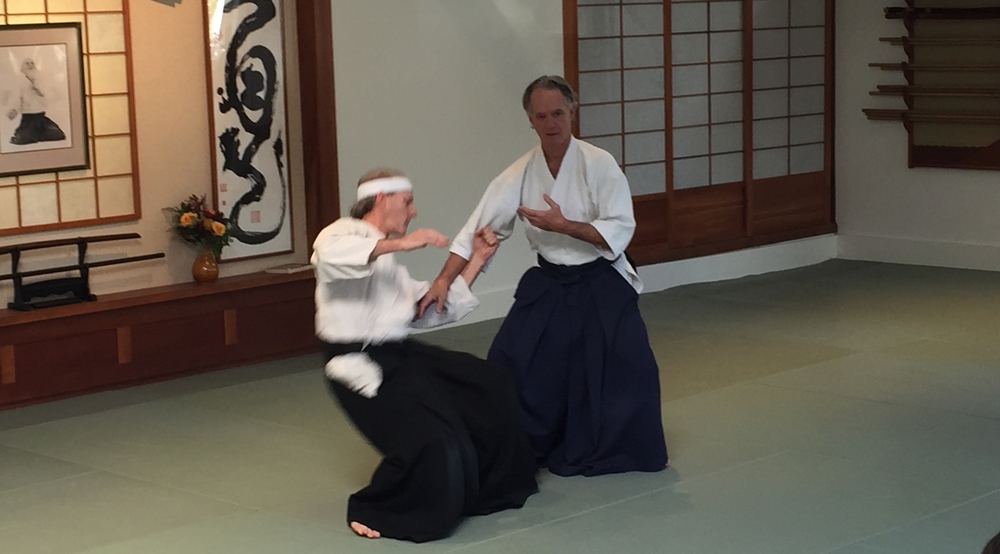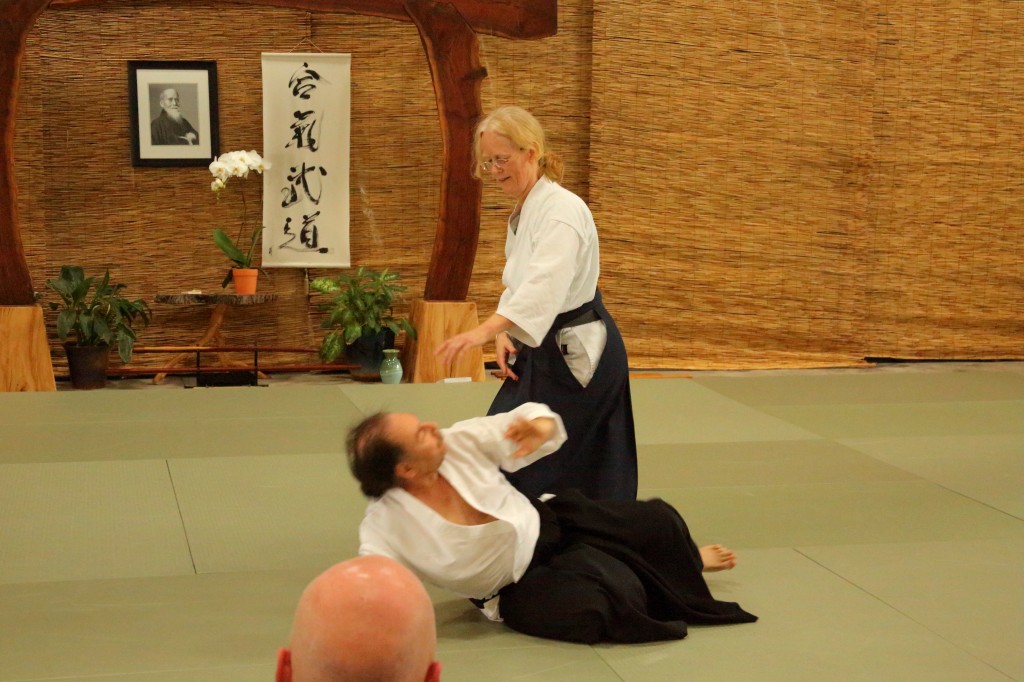 October 2017
06     Clyde Takeguchi @ Redwood City, CA
A 3 day seminar with Takeguchi Shihan, 7th Dan, at Aikido West.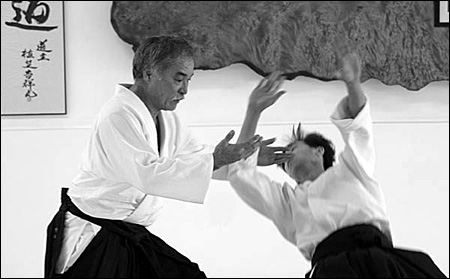 13     Hitohira Saito @ Rohnert Park, CA
A 3 day seminar with Iwama Shin Shin Aiki Shurenkai head Saito Sensei, the 5th visit to the area, hosted by Traditional Aikido of Sonoma at Sonoma State.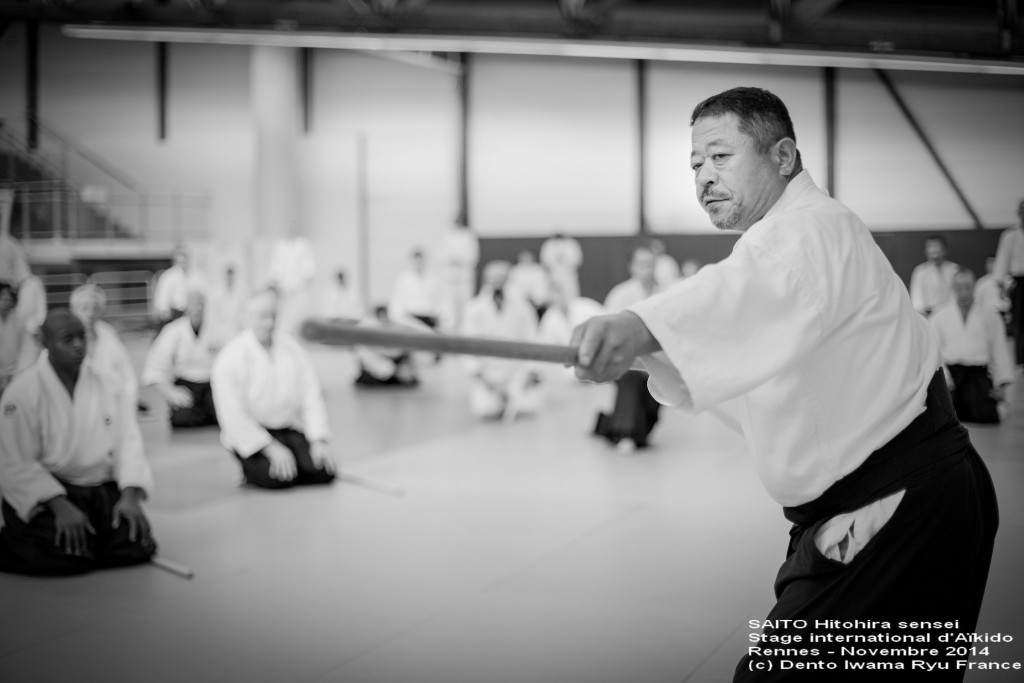 NOTE: Images are temporarily used solely to help spread awareness of the seminars being offered at the respective dojos and their use here is not to signify ownership by the Aikido & Healing Arts of Roseville of any form.