The Aikido & Healing Arts of Roseville has many different yudansha (senior level students) amongst its roster, and we are fortunate to have many of them who are willing to help out as aikido instructors who share teaching responsibilities throughout the week.  This allows for a rich group of quality instruction from a variety of different Sensei.  While we encourage everyone to try out all our classes, we appreciate that not everyone can take advantage of our classes 7 days a week.  While many of our yudansha will help out to teach classes on occasion, we have included information on each of our current, regular instructors below: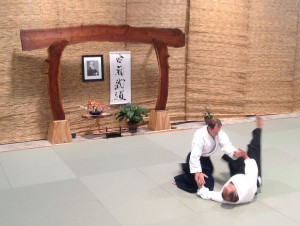 Kevin Kemper, Dojo Cho, Chief Instructor, 3rd Dan
                                      Every Other FRI @ 6:15 PM, SAT @ 9:15 AM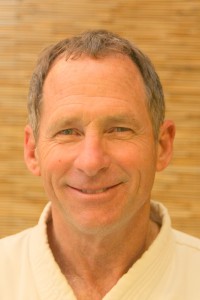 Kevin Kemper Sensei's introduction to Aikido happened in August of 1987 at a Unity Retreat on Crystal Mountain Washington at a class led by A. Craig Eddy Sensei and the author Dan Millman. There was instantly a recognition that this was different from any other martial art that he had seen and that there were more constructive possibilities for reconciliation. He will remember it forever as a watershed moment where he recognized that he had found his martial art.
Kevin Sensei began studying with Dang Thong Tri Sensei at the Budo Educational Center in Sacramento, CA; studying with him until shortly before his passing in 1995. He started training again in 1996 with Dave Brigham Sensei in Fair Oaks, CA. at the "Ice House Aikido Dojo". In 1999, during reorganization, Peter Arno Sensei took over the responsibility as Dojo Cho and the dojo affiliated with CAA under the direction of Frank Doran Shihan.
The Aikido and Healing Arts of Roseville aka; "Roseville Aikido" opened in 2010 and was also subsequently accepted into CAA.
Jack Babbitt, 3rd Dan
                             TUE, THU @ 6:00 PM, Every Other FRI @ 5:30 PM – Weapons, SUN @ 10:00 AM                                   
Jack Babbitt Sensei was introduced to Aikido in 1976 at Eastern Michigan University where he was studying for a few semesters. It was magical, managed a high fall the first night.  Jack joined the Marine Corps as a Naval Aviator in 1980.  He was able to start seriously training again in 1986 in Pensacola, Florida under Frank Calhoun Sensei (ASU – Aikido Schools of Ueshiba).  He was transferred to NAS Alameda in 1989, continuing his training under Tom Gambell Sensei at East Bay Aikido.
He moved to Kamakura, Japan to serve on the Seventh Fleet Staff in 1993 where he trained under Yoshinobu Takeda Shihan in Hachimongu Temple, as well as Takeda Sensei's dojo at his home. This was truly an eye opening experience where training was very intensive. It was estimated that students took over 300-400 rolls a night. The best part was Jack understood little Japanese so learning was almost totally from observation and feel. Taking ukemi was instrumental for learning the fluidness and energy within the art. Jack Sensei received his Shodan from Takeda Shihan in 1997.
Returning to the United States, Jack trained at Aikido of Tamalpais under Wendy Palmer Sensei for 6 years advancing to Nidan.  He then trained with Andrew and Colleen Connelly for several years at Aikido of Placerville.  In 2008 joined American Eagle Airlines as a First Officer and subsequently trained with Kevin Choate Sensei at Chicago Aikikai while flying out of Chicago's O'Hare Airport.
Mark Zwagerman, 3rd Dan
Every Other FRI @ 5:30 PM — Weapons & Aikido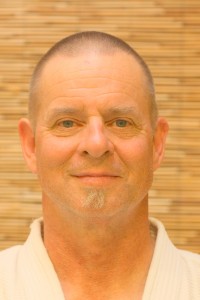 Mark Zwagerman Sensei began training in 1990 under Linda Holiday Sensei at North Bay Aikido (now Aikido of Santa Cruz) in Santa Cruz, California. He currently holds the rank of sandan through the Aikikai Foundation. Mark considers himself fortunate to have received instruction from Linda Holiday Sensei, Richard Strozzi Heckler Sensei, Kimberly Richardson Sensei, Michael Friedl Sensei, Jamie Leno Zimron Sensei, and many others. Mark is currently a student at Aikido'ka in Grass Valley, California, under the the direction of Frank Bloksberg Sensei.
Gordon Binz, 3rd Dan
WED @ 6:15 PM — Aikido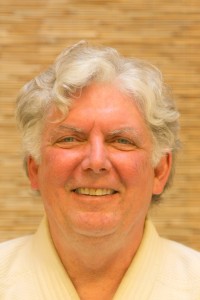 Gordon Binz Sensei began his Aikido journey in 1976 at Aikido of San Jose with Jack Wada Sensei and Robert Nadeau Shihan. There, he was able to experience the many instuctors who held classes and workshops here, including Robert Fraser Sensei, Terry Dobson Sensei, Motomichi Anno Shihan, Seiseki Abe Sensei and many others. Gordon moved to the Foothills of California in 1995 where he trained with Paul Ross Sensei in Jackson, California and Thomas Okamoto-sensei in Lodi, California.  In 2007 Gordon joined the "Ice House Aikido Dojo" where he met Kevin Kemper-sensei and followed him to Aikido and the Healing Arts of Roseville.

Mary Celine Brigham, 3rd Dan
Instructor Sub, Women's Focus Group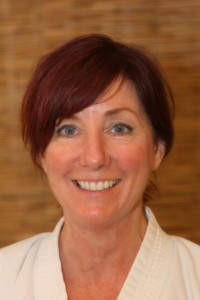 Mary Brigham Sensei began her study of Aikido in 1996 at the Ice House Aikido Dojo in Old Fair Oaks, drawn to the spiritual practice — the full embodiment of strong, body, spirit, and mind.  Through the years Mary had the opportunity to study many different styles of Aikido.  She achieved her Shodan in 2004 and earned her Nidan in 2007.  Her latest ranking was achieved during a January 2016 seminar in Roseville.
"My happy place is on the mat blending, flowing with others.  I love the community, to share my love and knowledge of the art.  A place to come where you can feel alive and can touch upon yourself and your growth. "
Troy Yee, 1st Dan
TUE, THU @ 6:00 PM
Troy Yee has been a martial arts enthusiast since he was a little boy. He began his formal training in 1990. In 1998 he was awarded his 1st degree black belt in Kenpo Karate under the tutelage of Larry Ried/ International Self Defense.  Troy soon became fascinated by the grappling skills of the Gracie Jujitsu practitioners joining the Gracie Academy in 2002, earning a blue belt.
Feeling a need to move beyond the physical fighting arts, Troy began his study of Aikido in 2005. In 2014 Troy was awarded the rank of Shodan ( 1st degree) by the California Aikido Association.  Troy currently studies Aikido at the Healing Arts Center in Roseville, CA.  He has a passion for teaching and enjoys spreading the Art of Peace to everyone.
Guest Instructor:

   Dan Messisco, 6th Dan
MON @ 5:30 PM
Dan Messisco Sensei
 holds the rank of Rokudan (6th dan) and has been training in martial arts since 1964. His martial arts background includes extensive training in both Korea and Japan. He earned his Chodan in Tang Soo Do in Korea and studied under Hwang Kwan Jang Nim, son of Grand Master Hwang Kee. He also trained at Hombu dojo in Tokyo, Japan. Messisco Sensei studied under 
Mitsugi Saotome Shihan
 in Sarasota, Florida where he earned his Shodan (Aikido Schools of Ueshiba — ASU). He also studied under 
Hiroshi Ikeda Shihan
 in Boulder, Colorado where he received his Nidan and Sandan rank (ASU). He received his Aikikai Yondan in Japan, Godan while studying in Pennsylvania, and Rokudan while in Michigan.
"This month 50 years ago I started my martial arts journey.  On September 1, 1964, I began training in Tang Soo Do.  A few months later, I started training in Aikido. My journey has taken me to Korea, Japan, Chile, Uruguay, Argentina, Brazil, Costa Rica, El Salvador, England, and the Ukraine, as well as various dojos throughout the USA.
As I look back over the years, what I remember and hold most dear are the wonderful people I've come to know as friends       and training partners.  Looking forward to another 50!"