The Aikido & Healing Arts Center of Roseville is honored to be hosting Dan Messisco Sensei, 6th Dan in the Aikido Schools of Ueshiba, who will be guest teaching on Friday (9/9.)  Messisco Sensei is based in the Sacramento area, but teaches aikido at seminars throughout the world.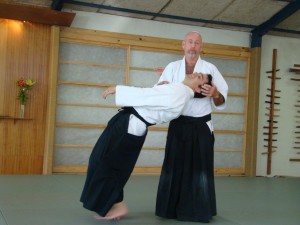 Messisco Sensei's aikido connection and technique are both remarkably present and soft — please ensure that you make time to attend his class so you have a chance to experience them.  Geoff Yudien Sensei of Two Rivers Budo will also be coming with Messisco Sensei — with such great partners, the evening promises to be a great chance to train.
We look forwards to seeing you all on the mat.